June – July – August 2019
Contents
Top 100
Without setting the record for 2017 with 17 entries, this sixteenth edition is particularly interesting.
with eleven new yachts entering the world's top 100 largest yacht ranking.
CHARTER
For those who don't necessarily want to buy a yacht or who don't have the time to do so.
To use it for more than one month a year, the alternative of renting it remains a particularly interesting solution.
Here are a few tips and 10 boats that should be a great success this summer.
Yachts on the test bench
TEST: Sanlorenzo 102AS
Always at the forefront of innovation, Sanlorenzo launches the first asymmetrical yacht more than 100 feet away. A technological feat that increases the living volume and circulation spaces outside without any aesthetic damage.
TEST: Pershing 9X
After the launch of the Pershing 5X, whose objective was to experiment with pod-based propulsion, The new Italian 9X has regained its sporty character by choosing a transmission with surface propellers for its new 9X.
TEST: Riva 110 Dolcevita
In naming its new 110′ "Dolcevita", Riva had to present a unique yacht capable of to ensure that this name has a strong image. A wonderfully carefree period in history,"La Dolcevita" embodies with charm and brilliance a true Italian art of living.
See the tests published in this issue
The latest yachts tested by our experts
Magazine available in digital version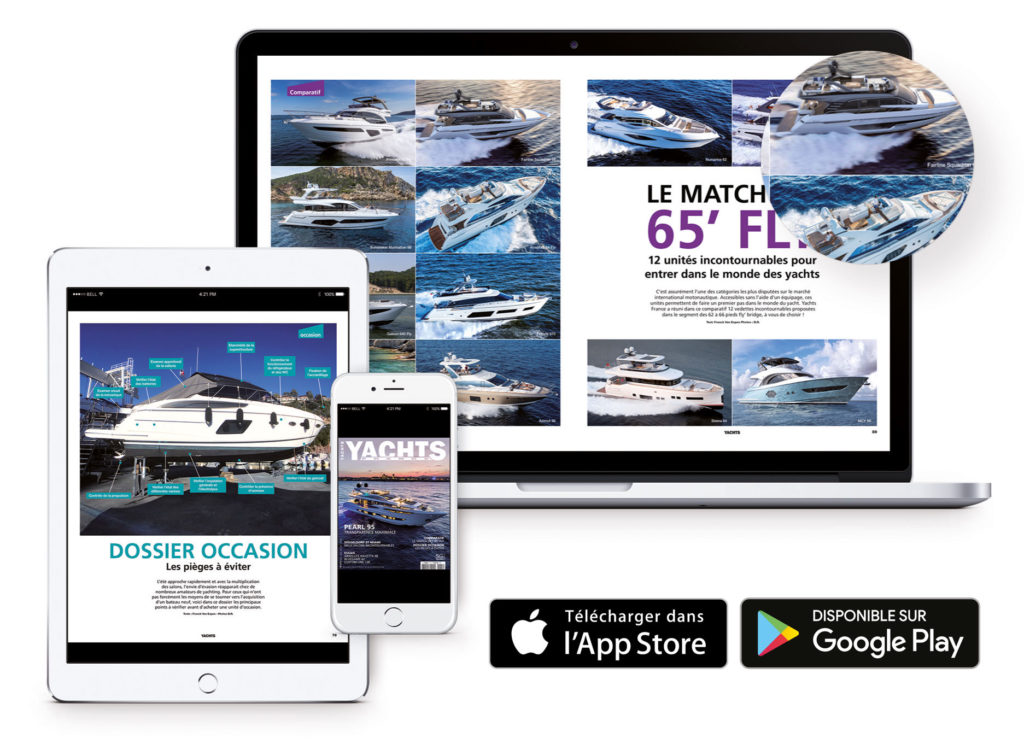 To each his own way of reading Yachts France
For the paper version, go to the newsstand.
For the digital version, 2 ePress or Cafeyn platforms
to read on your mobile phone or tablet.